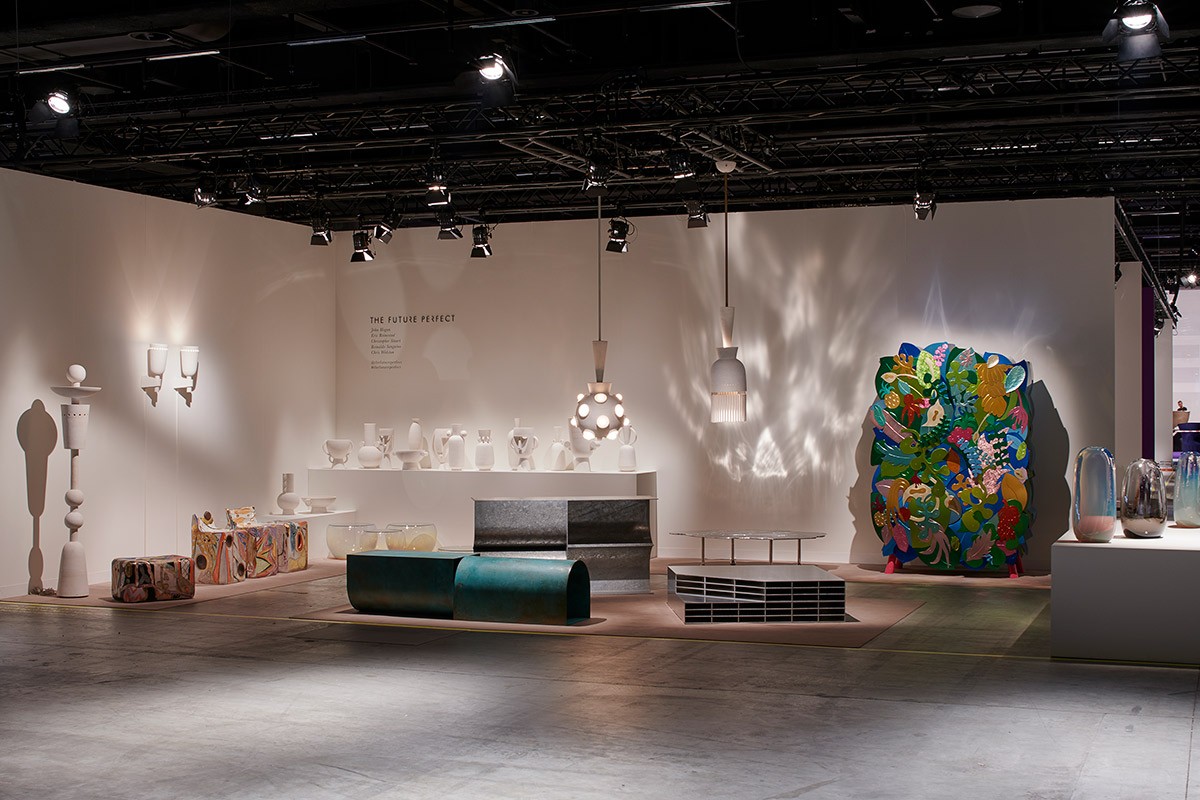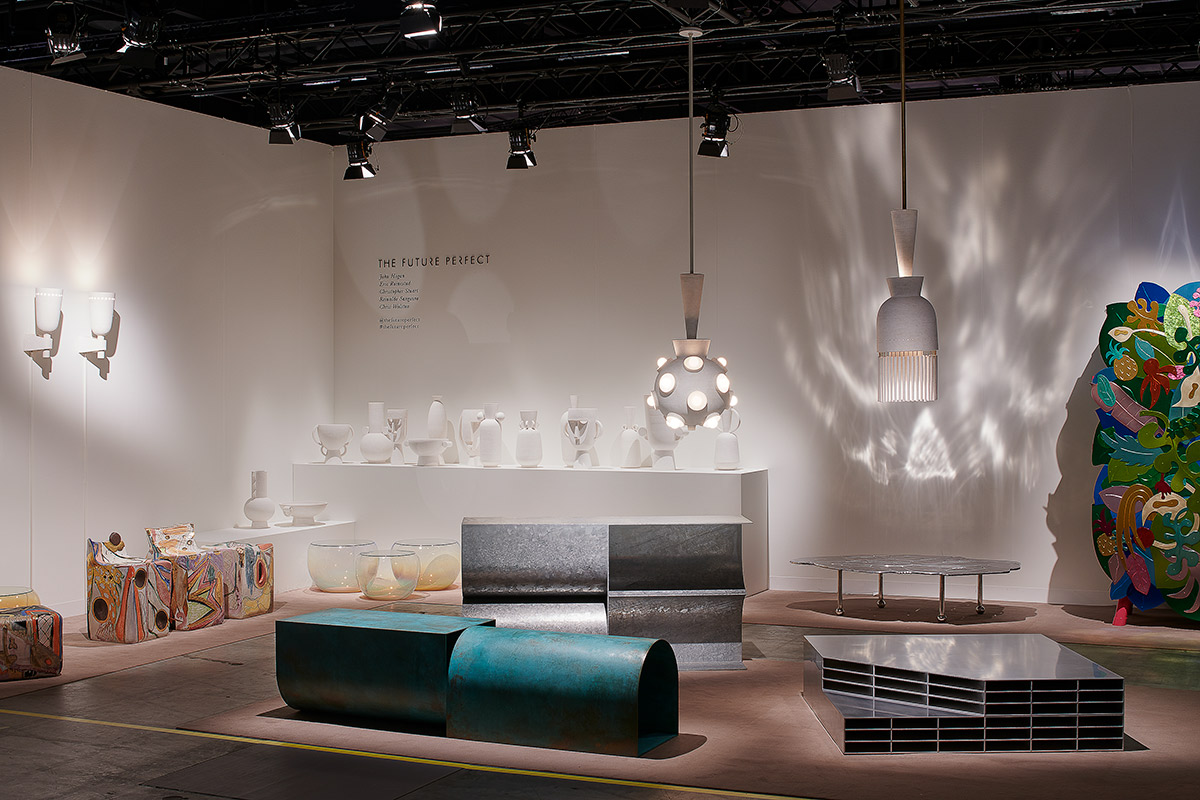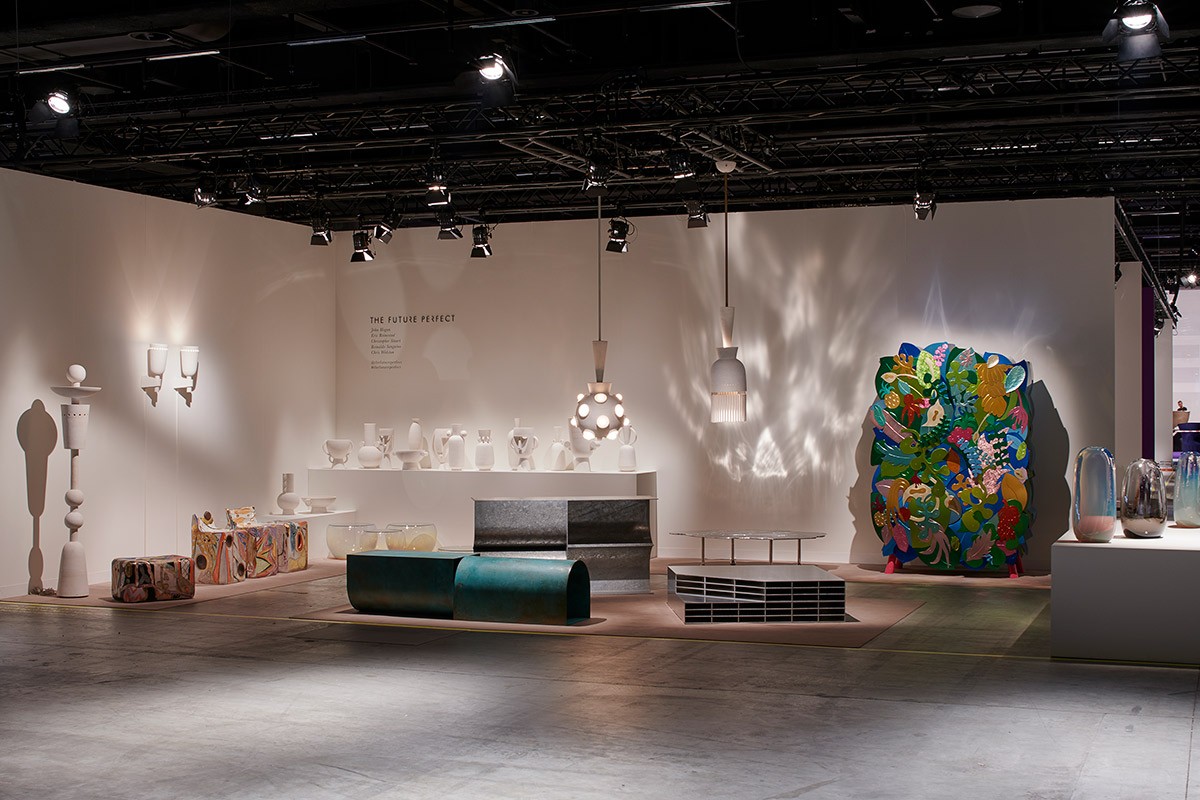 Design Basel 2018, The Future Perfect
After three successful years showing at Design Miami/Art Basel in Miami Beach, The Future Perfect debuted in Basel, Switzerland, with an ultra-successful design showcase featuring many of the most buzzed-about names in American design, many connected by their unique relationship and loyalty to their chosen material.
For the show, The Future Perfect's David Alhadeff assembled a formidable slate of collectible and museum-acquired contemporary artists. Among the works on view were specially commissioned editions from John Hogan, Eric Roinestad, Reinaldo Sanguino, Christopher Stuart, and Chris Wolston.
Christopher Stuart Constructs and Glitches collection - which he calls "sculpture at furniture scale" - continues to evolve with a range of unusual computer distorted pieces he calls 'Glitches,' paired with the normally-precise CAD designed 'Constructs' works. The now iconic U Bench best exemplifies this concept with its two interlocking structures which invert on themselves to create a visual tension. This new bronze edition, debuting at Design Miami/Basel, features a hand applied Verdigris patina, furthering Stuart's material dialogue.