Drape Shelf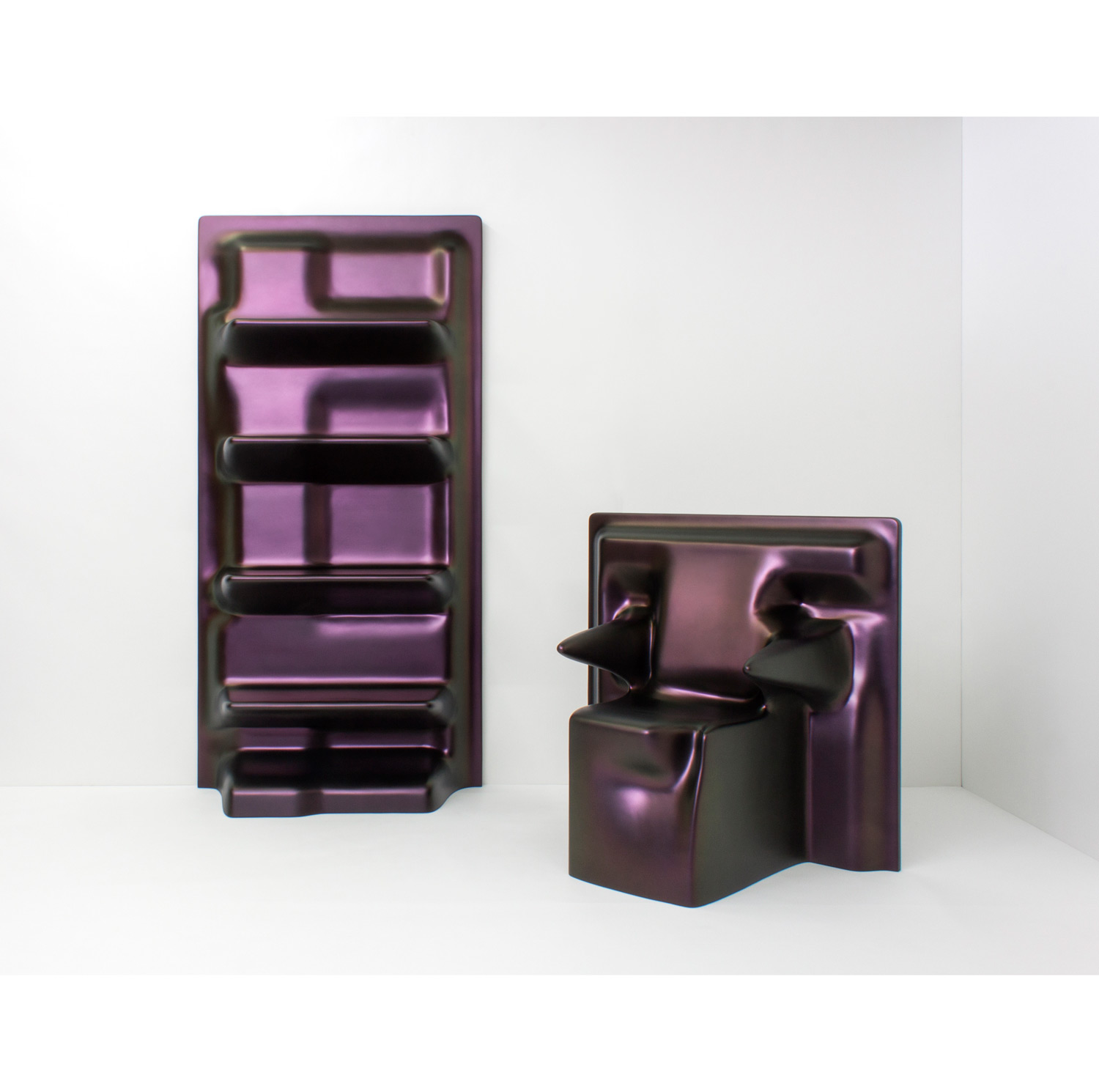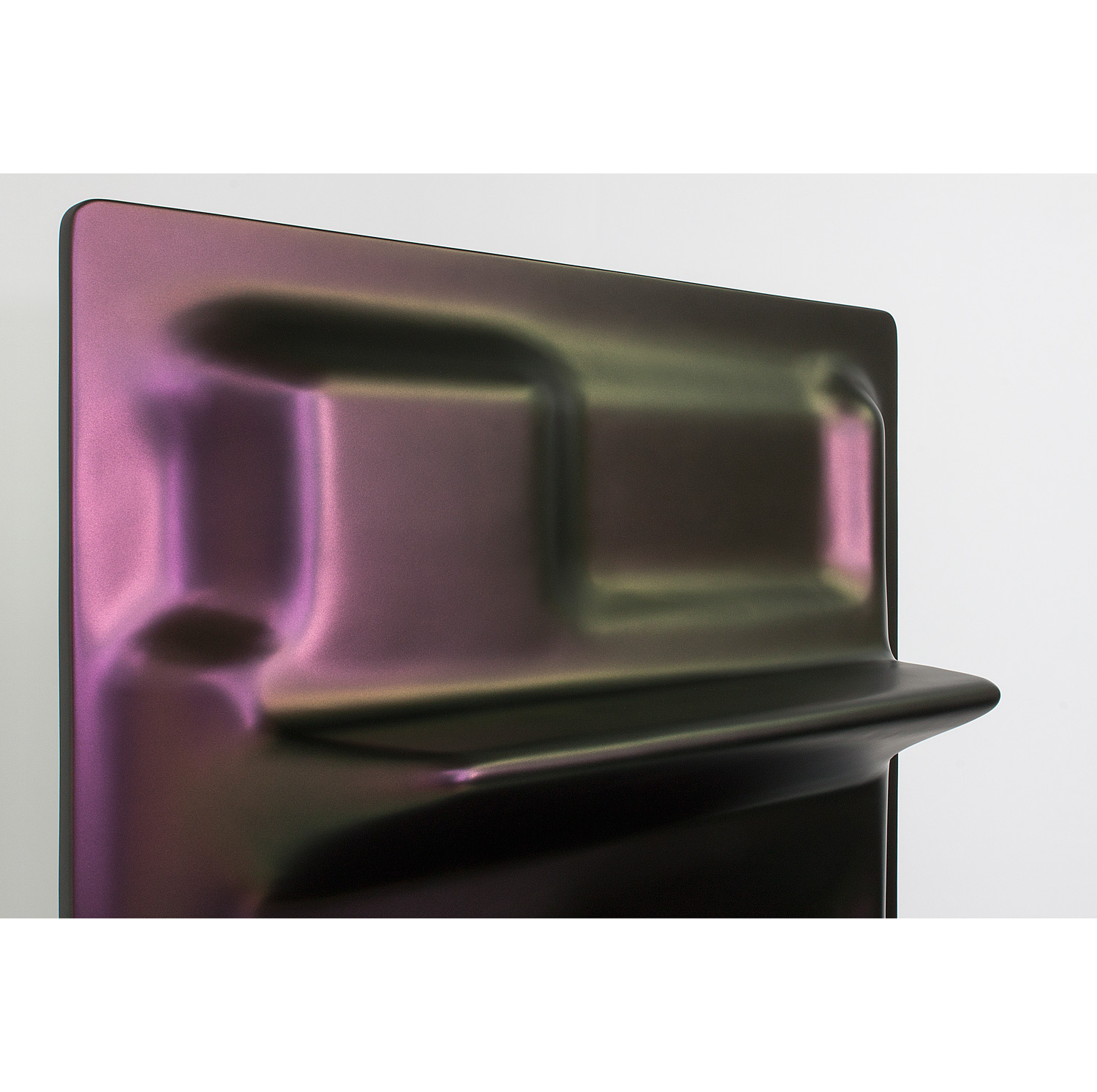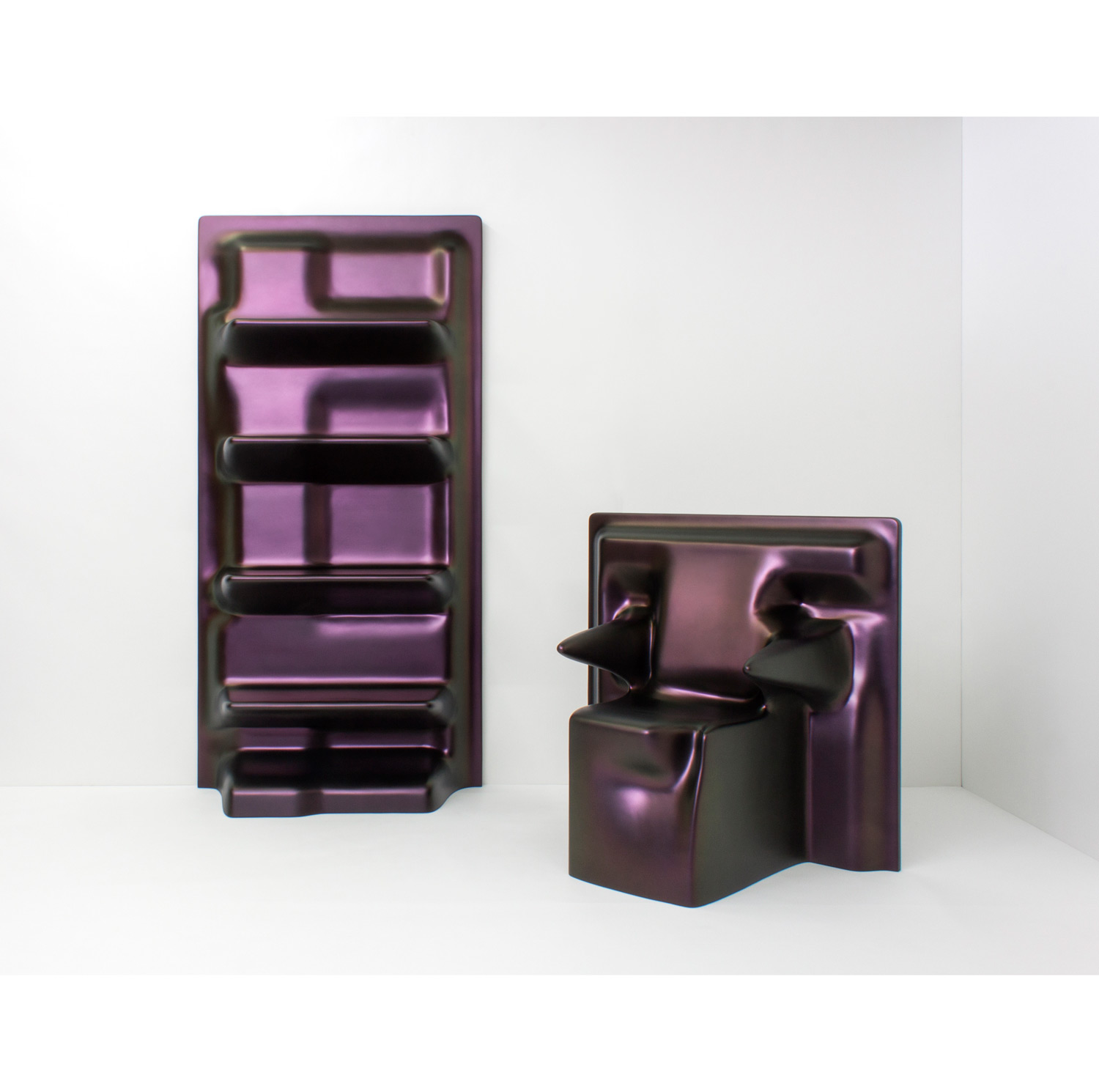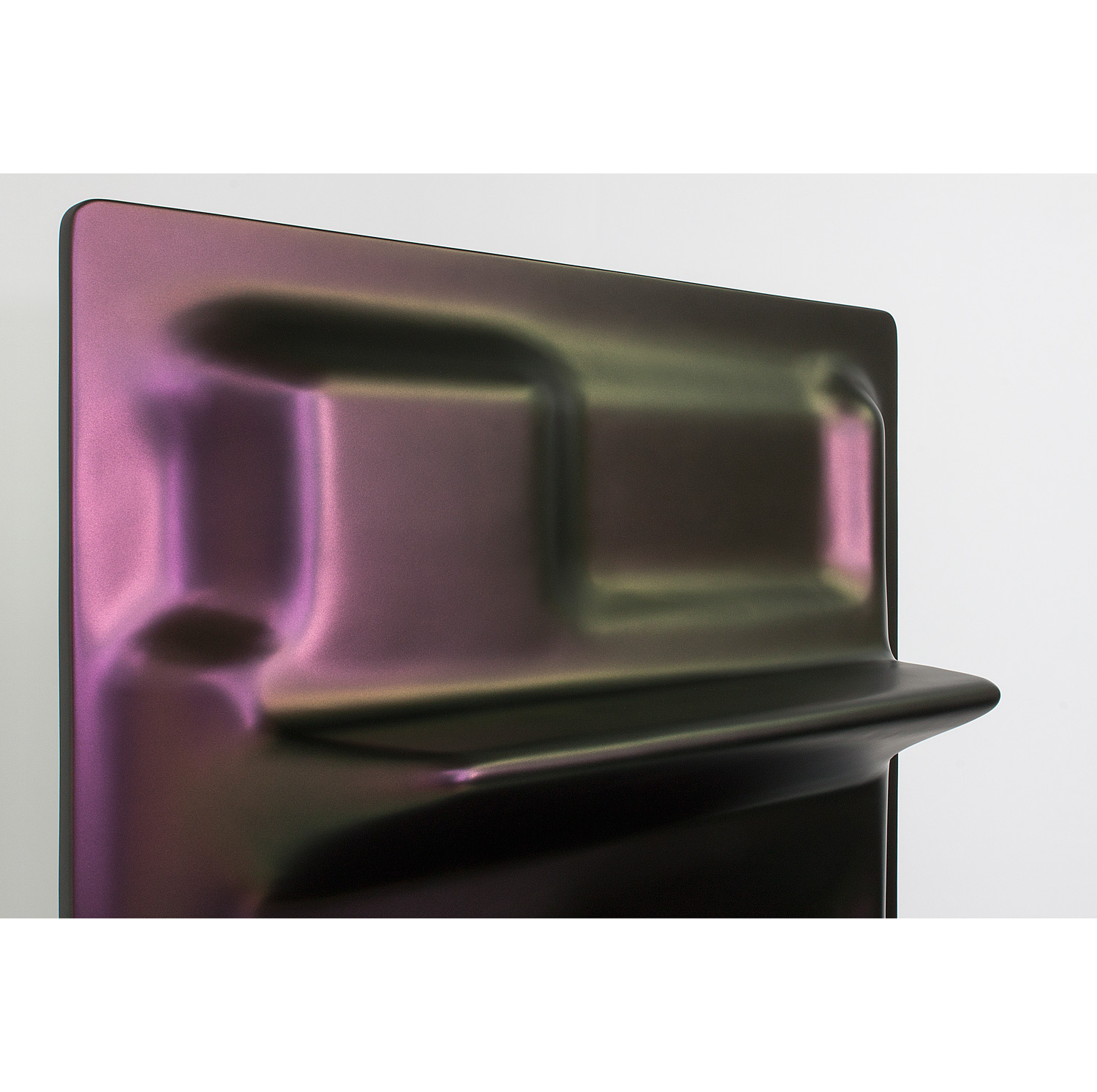 Drape Shelf
Drapes are "digitally draped" objects utilizing a cad software tool that simulates that of real fabric. Understructures were first modeled using blocky shapes to represent basic furniture elements. These generic forms were then digitally draped over, creating a "fabric" shell that takes on a new form. Since gravity is non-existent in cad, draping can occur in any direction. The shelf and chair were both draped from the front like throwing fabric at the object versus dropping it from above. Although the software mimics the fall of real fabric using the default settings, it was finding the less controllable variables that were more interesting; a somewhat dissolved version of the original and impossible to create the same drape twice. The resulting forms feel somewhere between natural and digital, real and synthetic.
Material: Fiberglass and Pearlized Automotive Paint
Size: W 41.25" x H 83" x D 17.25"
Inquire HERE for pricing.