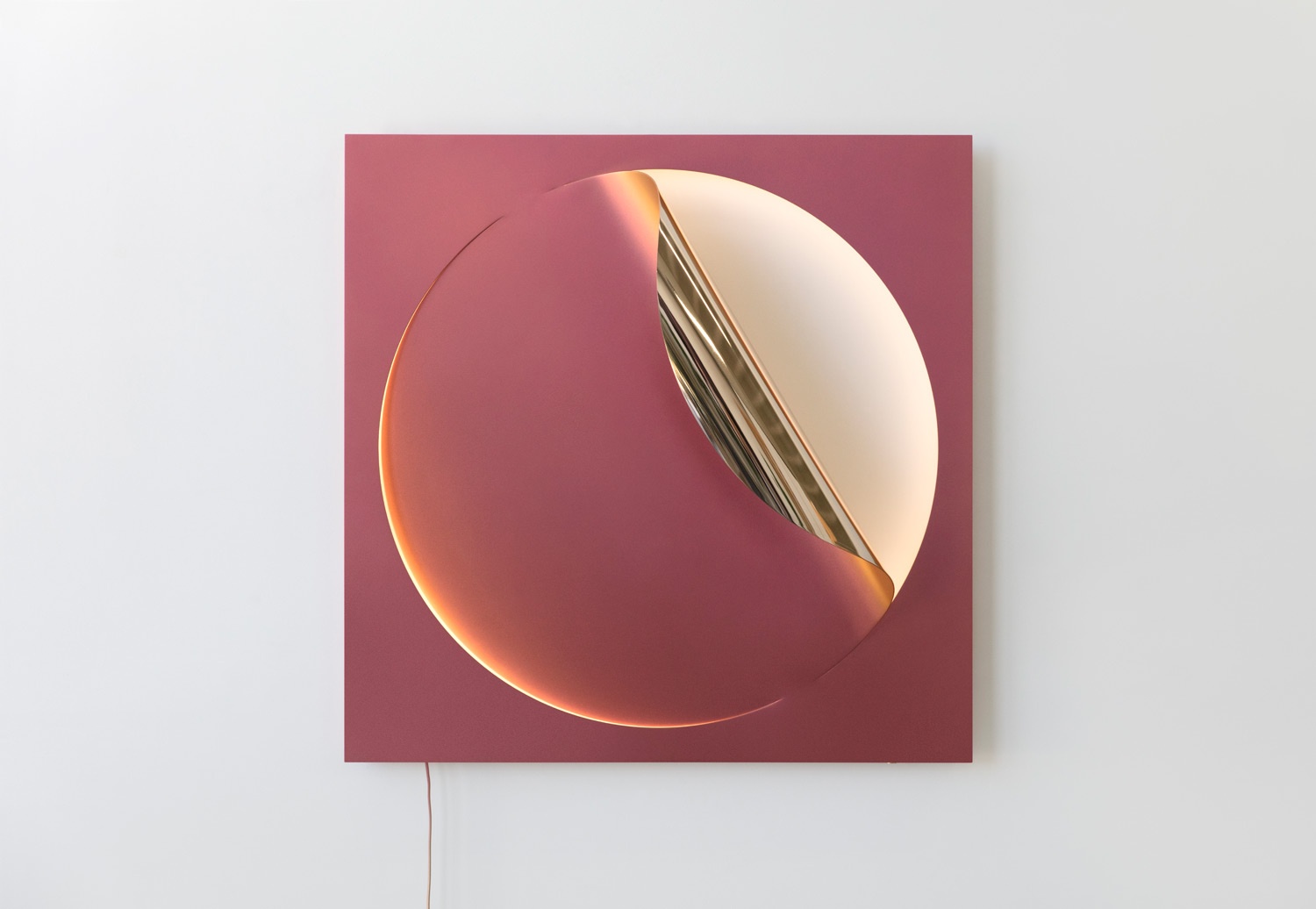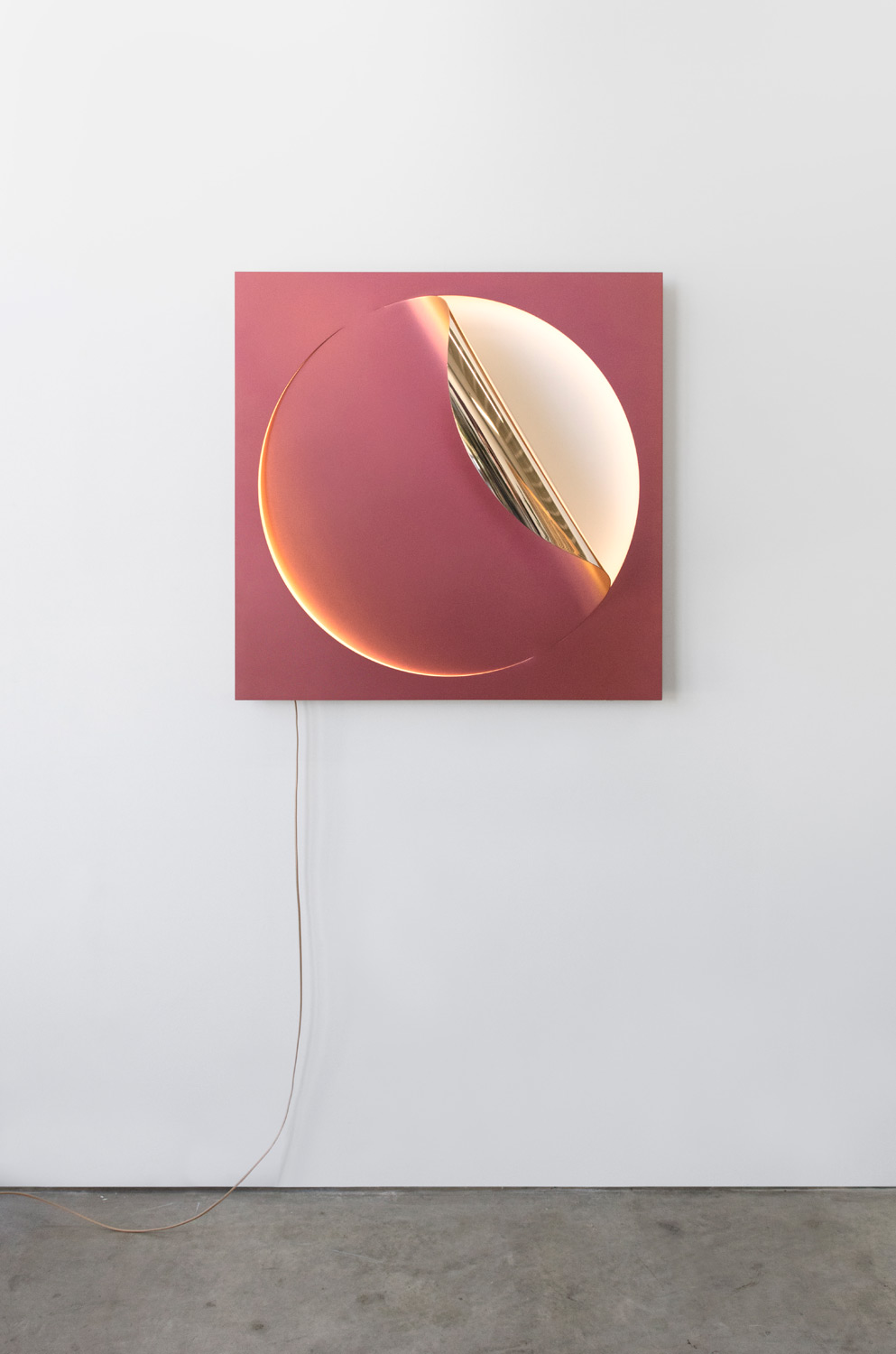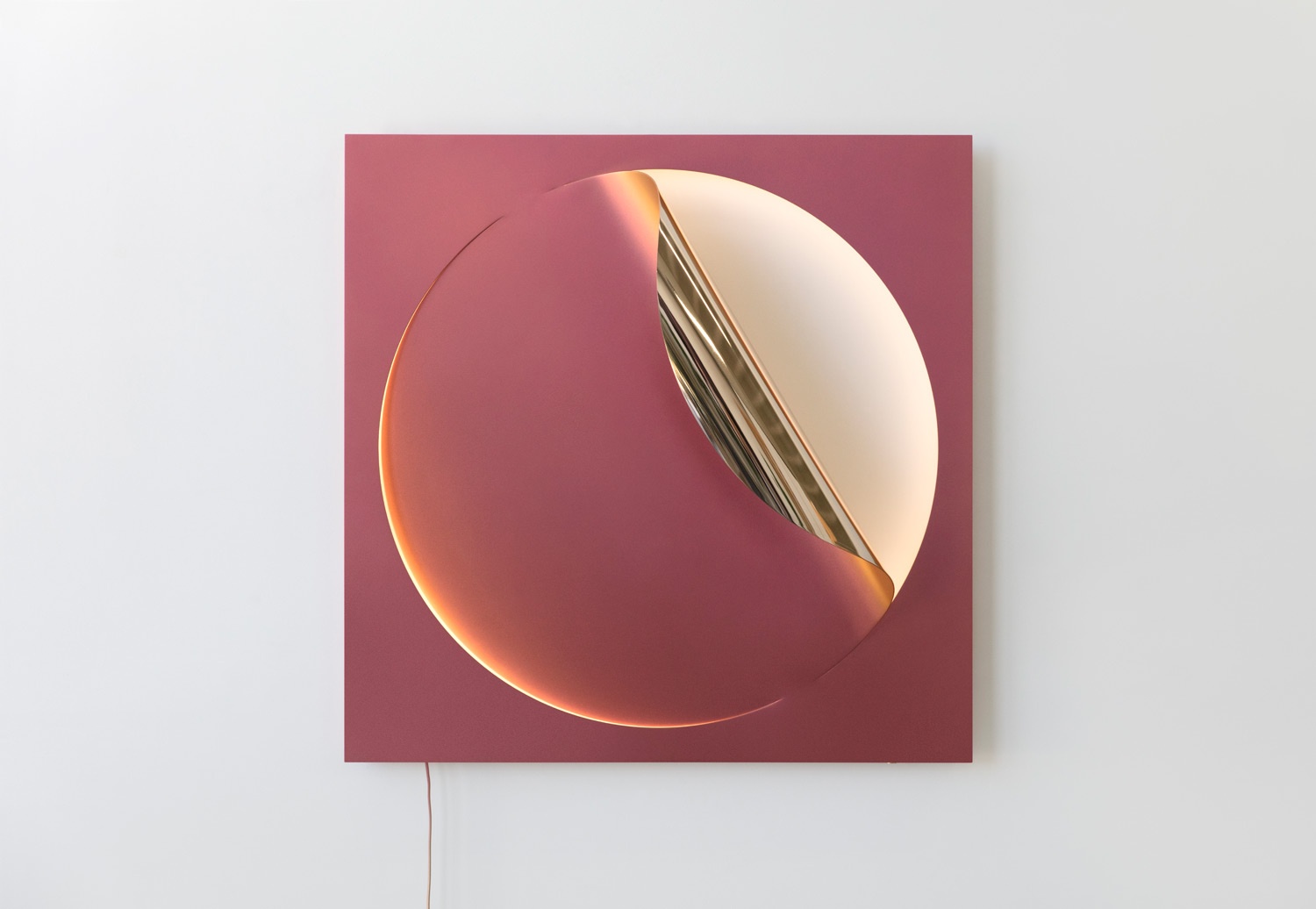 The Oracle
The Oracle sconce is the first collaborative piece by artist Julia Dault and artist-designer Christopher Stuart. The two worked closely over several months to refine their shared vision of a perfect wall sconce. The Oracle celebrates its materials' inherent characteristics; as with much of their independent work, those materials seem to direct the object's form. Dault and Stuart both push against the historical precedent of minimal art and design; both also share an interest in making the intangible, tangible. Human gestures, gravity, and industrial production processes (and their inevitable failures) are among The Oracle's conceptual underpinnings. The sconce's soft glow contrasts its mirror polish and pearlescent finish, just as the circle's curve contrasts the rigid angles of the enclosing square. This balance is a metaphor for both Dault and Stuart's insistence on uniting form and content, as well as of the collaborative process itself.
Year of Design: 2018
Material: Mirror-Polished Bronze, Pearlized Polyurethane Paint, LED Lighting
Size: W 36" x H 36" x D 7.75"
The prototype is currently on sale at 1stdibs. It was commissioned by Sight Unseen for Field Studies, a benefit exhibition at Sight Unseen OFFSITE 2018. Net proceeds from the sale of this item will be donated to the Center for Reproductive Rights and Greenpeace.

The Oracle sconce is a limited edition of 8 after the sale of the prototype. Inquire Here for ordering and shipping information.
Photography by Jessica Ucul, Courtesy of 1stdibs.