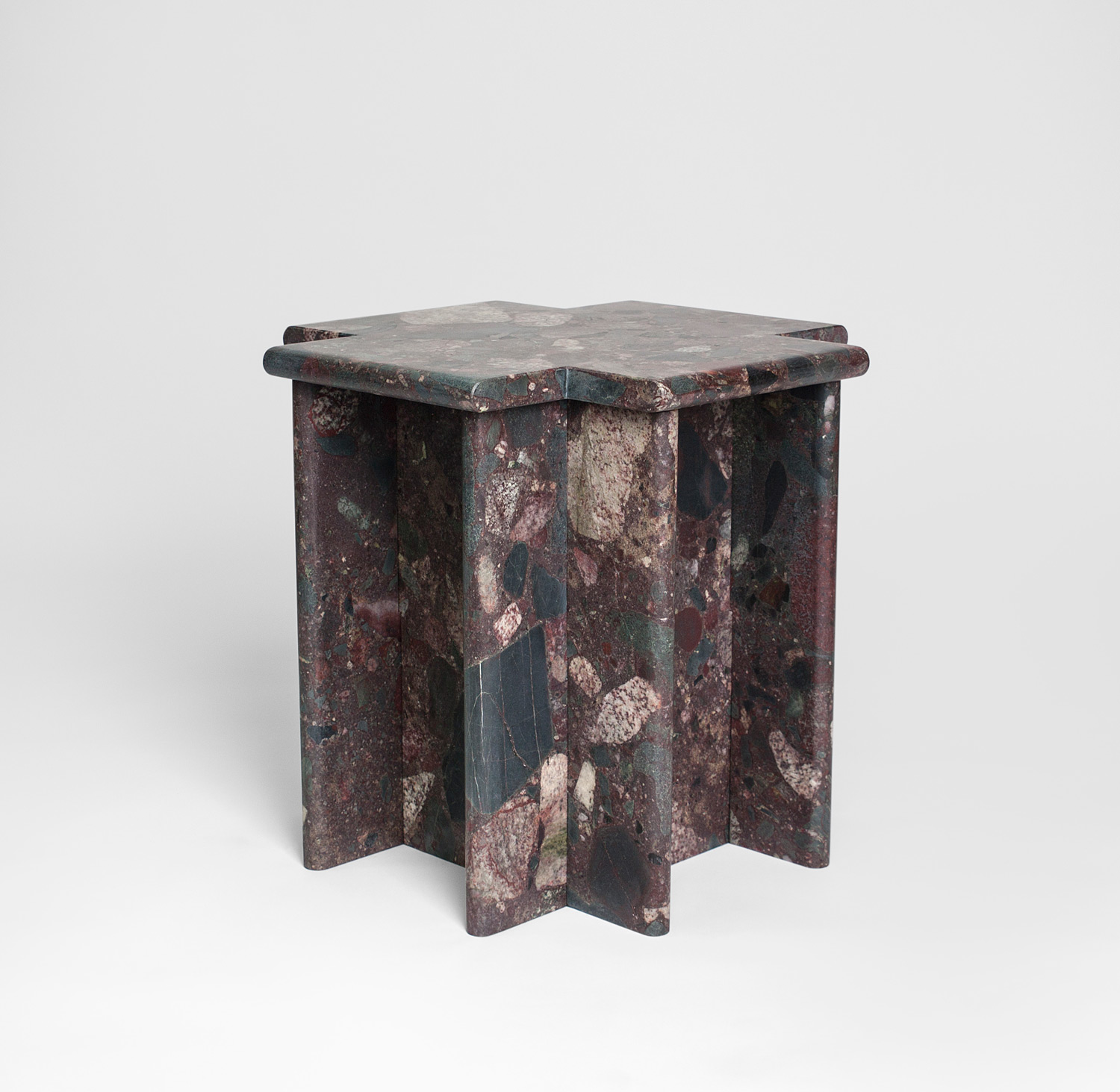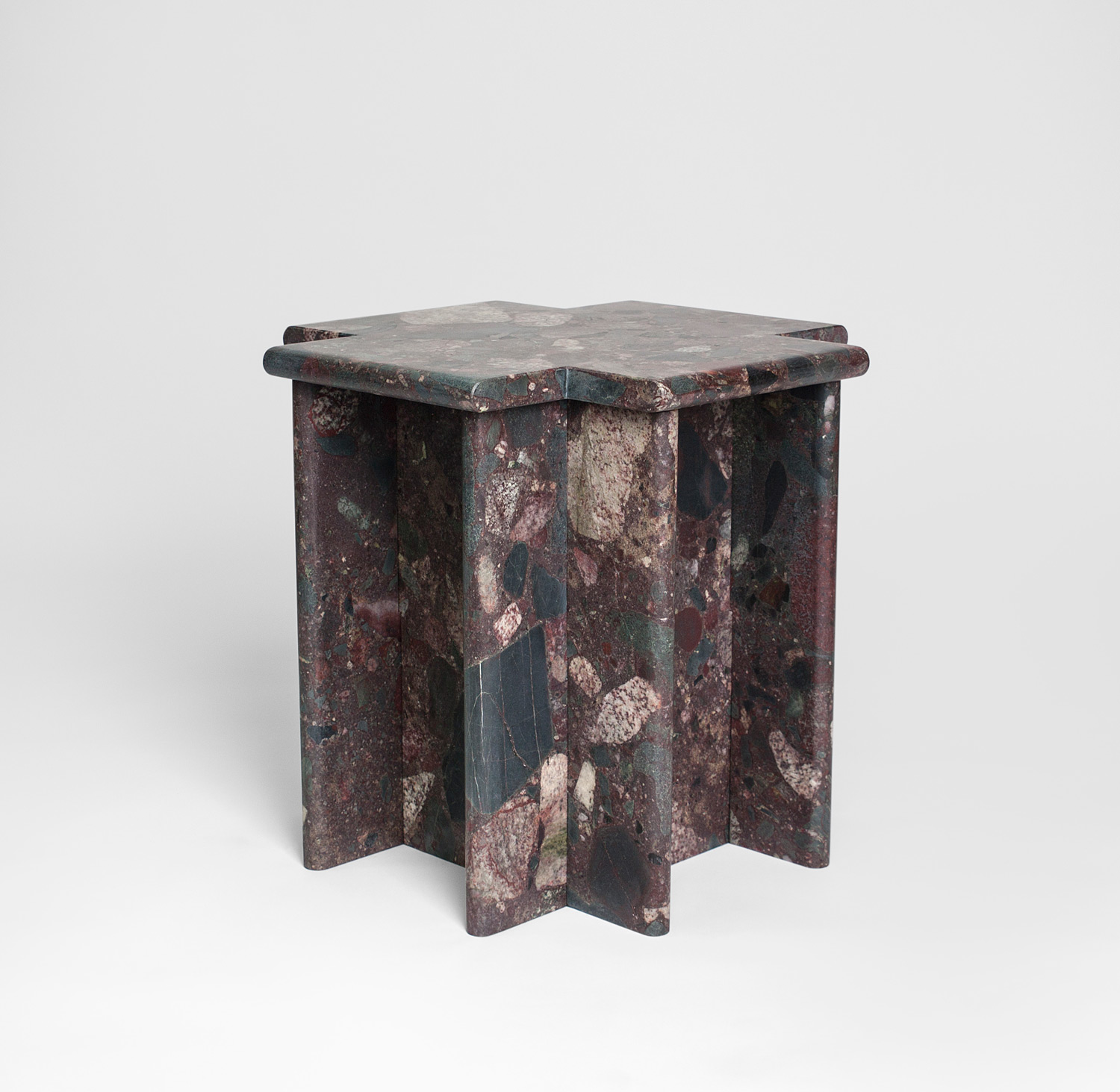 Ziggurat Side Table - Palladium Granite
Christopher Stuart's Ziggurat Side Table consists of five bullnosed slabs of stone that slot together to form a sculptural side table.
Each table is unique as the stone pattern varies.
Material: Palladium Granite, Honed Finish
Size: L 20" x W 20" x H 20"