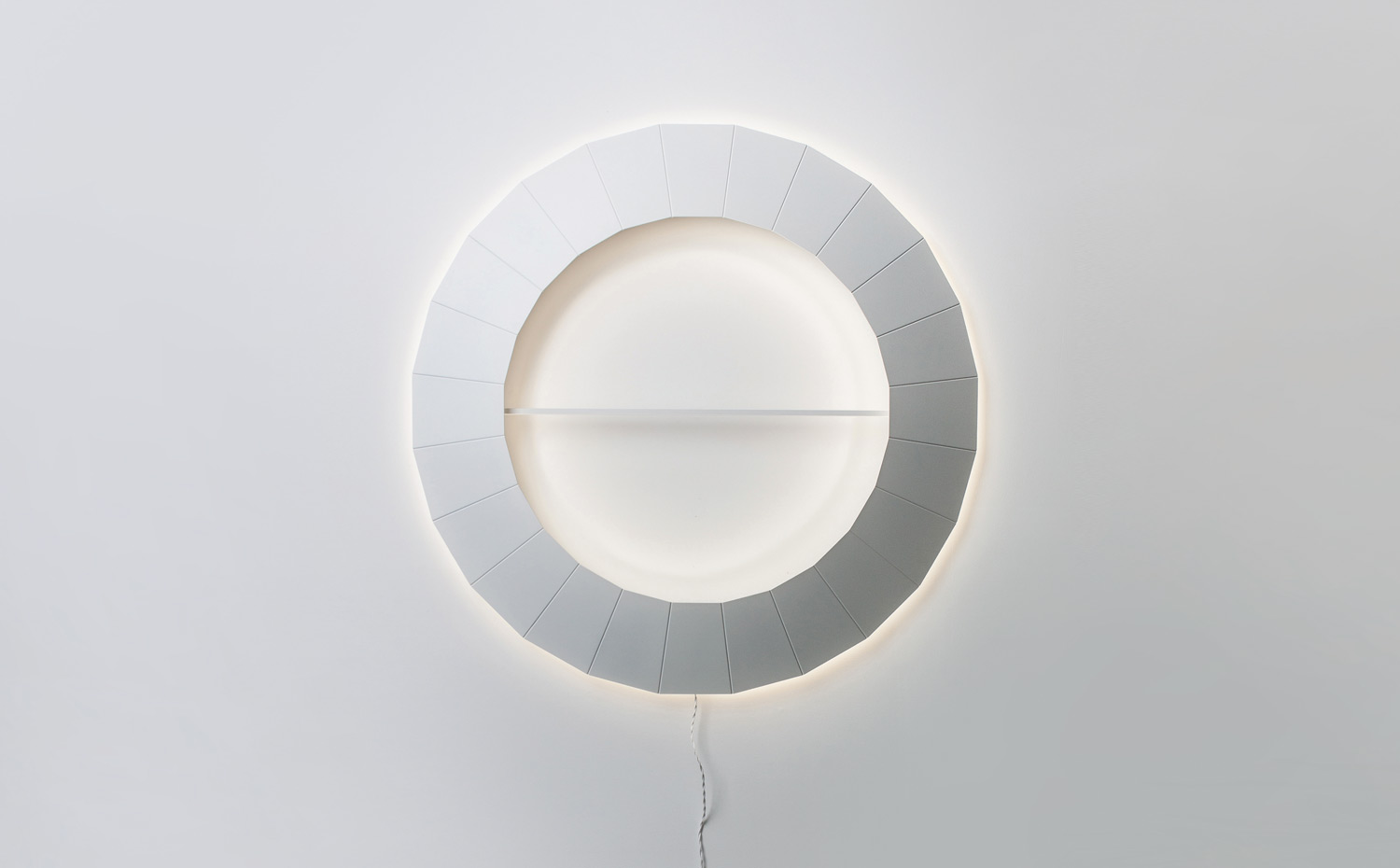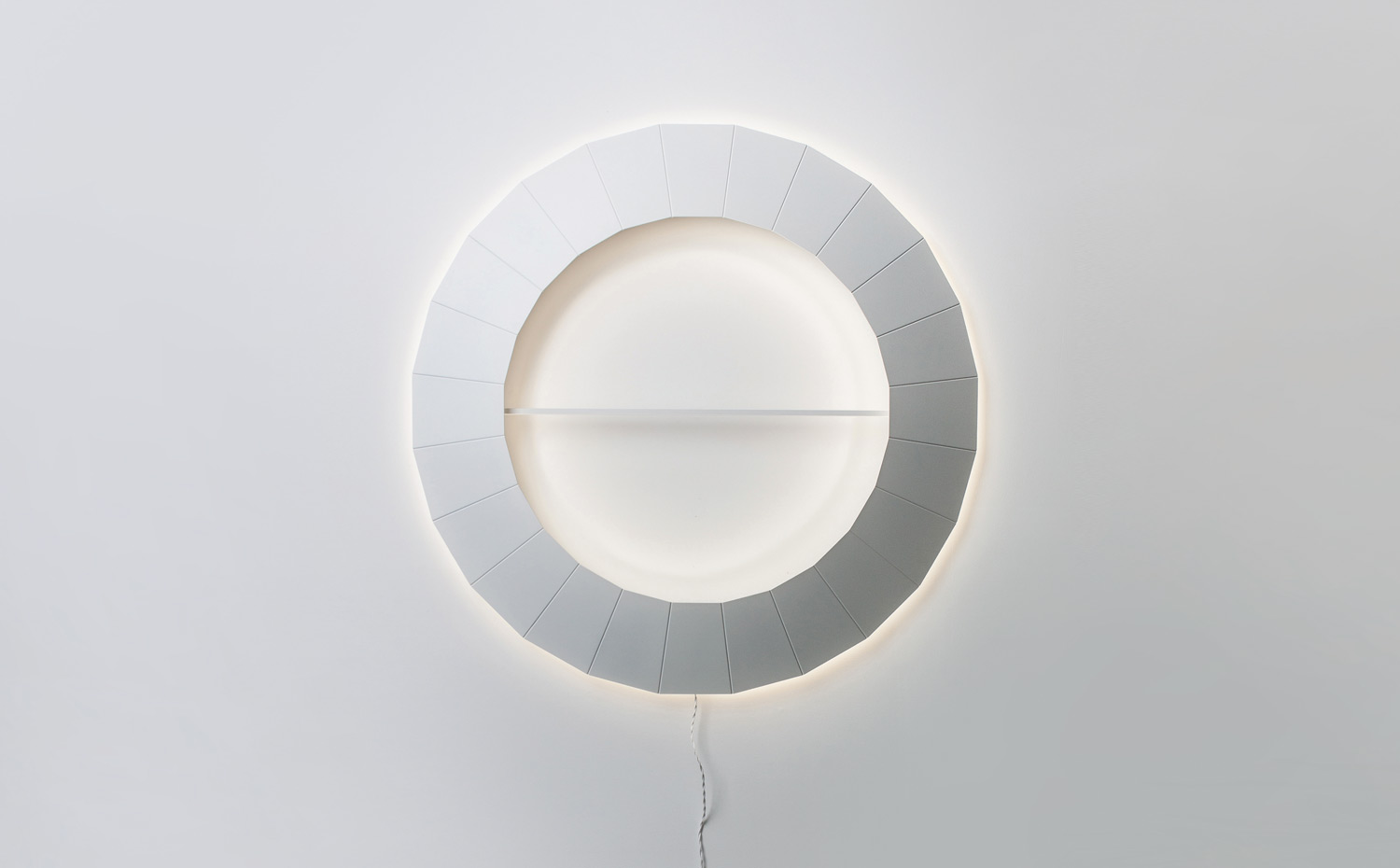 Day Sconce
Pushing what we are familiar with in terms of wall lighting, this over-sized sconce is an exercise in sculpture first, function second. The sconce subtly references the day with 24 facets arrayed to form a circle of light.
Material: Powder Coated Aluminum, Matte Finish, Natural White LEDs
Size: W 48" x H 48" x D 4"
Inquire Here for ordering and shipping information.