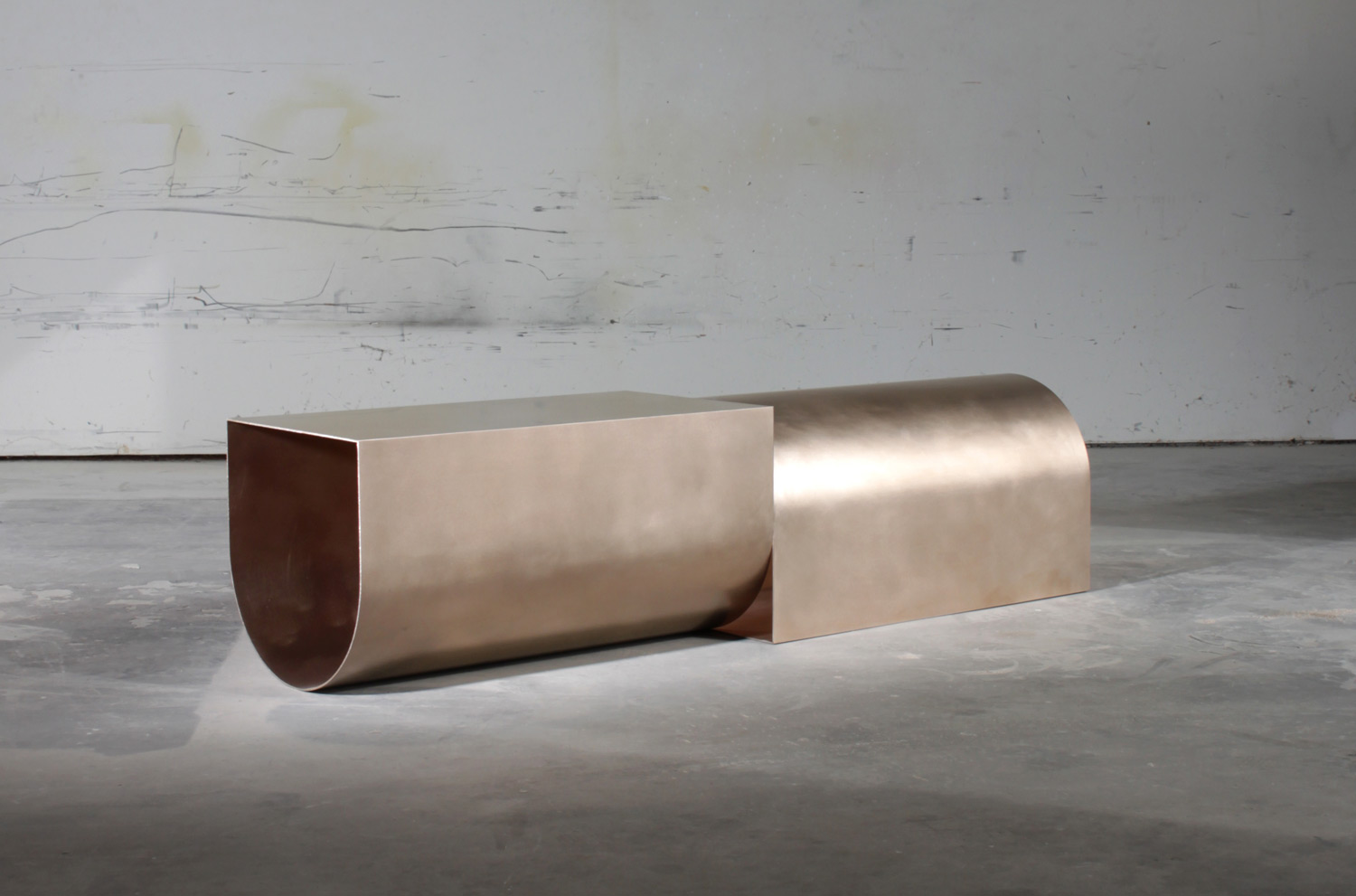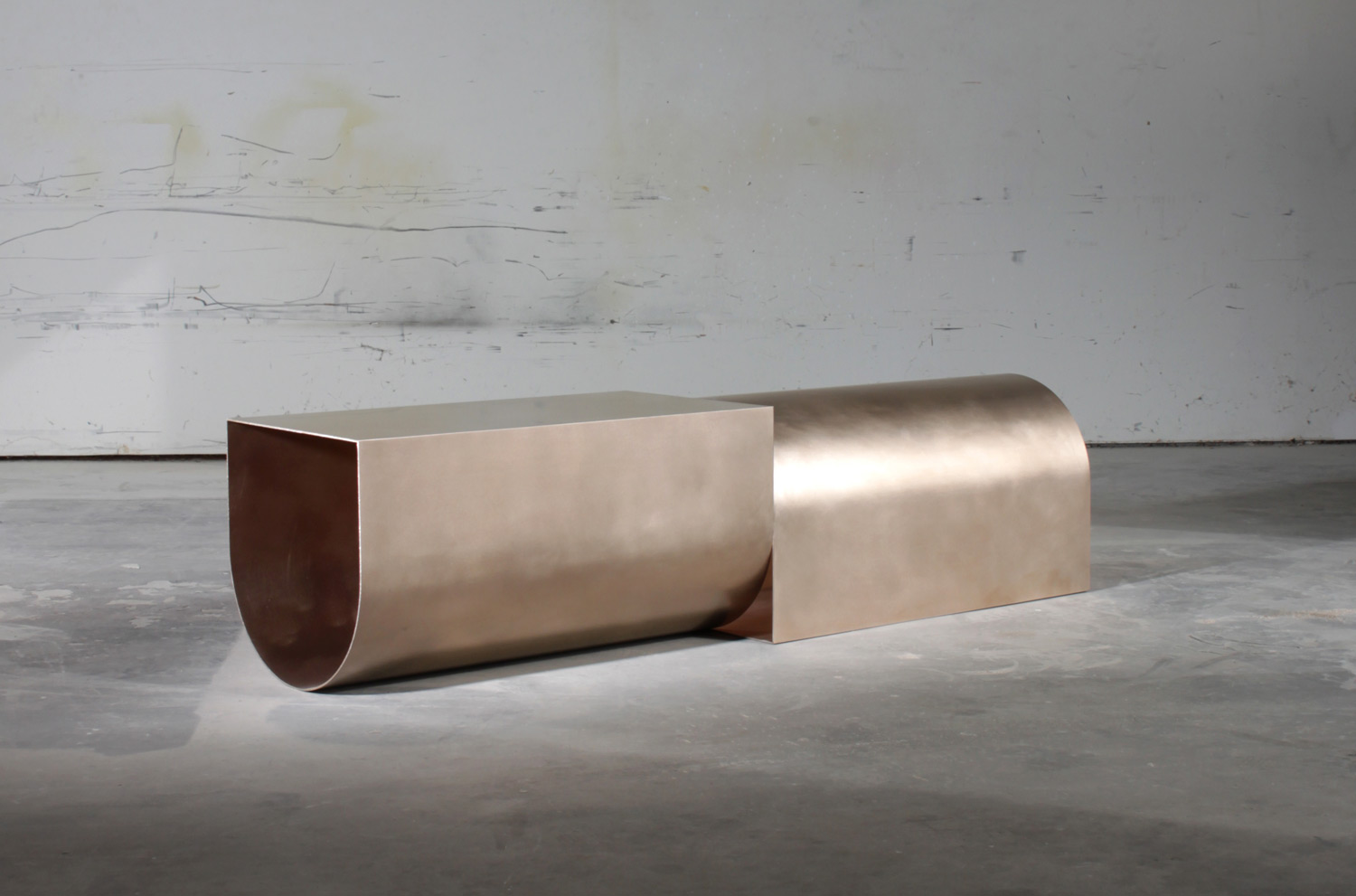 U Bench - Bronze
Christopher Stuart's Bronze U Bench is an exploration in the simplicity of the circle. Each section is rolled from a sheet of bronze to form a half circle. The two parts are welded together with one round side up and one round side down, forming a complete circle when viewed directly from the side.
Material: Bronze, Wax Finish
Size: L 72" x D 18" x H 18"
Limited Edition of 30.
The U Bench is available exclusively through The Future Perfect. Inquire Here for pricing and ordering information.